We have been climate-neutral in our own operations since 2020, and we have set a goal to have net zero emissions by 2030 at the latest. We strive to save on resources and reduce waste along the entire agri-food chain. Together with our customers we are working to minimise our environmental and climate impacts.


Examples of activities
Smart packages for reduced food waste
Food waste is one of the biggest environmental problems of our time. At ICA we believe in smart packages rather than doing away with all packaging. Of a product's total climate impact, packaging accounts for a quite small share, namely, 5%–10%. At the same time, one of the most important functions of product packaging is to protect the food so that it lasts longer, and in such way we reduce food waste.
Extensive work to reduce the use of plastic
A number of initiatives are being carried out within ICA Gruppen to gradually reduce the total amount of plastic we use. In May Apotek Hjärtat was the first pharmacy chain in Sweden to start charging customers for plastic bags to reduce use of these. Part of the proceeds are donated to the Swedish Society for Nature Conservation to finance activities focusing on environmental impacts of pharmaceuticals. In connection with this, the existing petroleum-based bags used by Apotek Hjärtat were replaced with a new, more environment-friendly bag made of renewable sugar cane. Since the start of this initiative, the use of plastic bags at Apotek Hjärtat has decreased by 44 per cent.
All plastic and paper bags in ICA Sweden's central range are climate-neutral since 1 July and 1 September, respectively. When incinerated, the plant-based plastic bags have 85% lower fossil CO2 emissions than petroleum-based bags. However, entirely eliminating the climate impact is not possible at present, which is why ICA has taken the decision to offset the remaining CO2 emissions associated with production and transport through the purchase of carbon credits.
Within ICA Sweden, extensive work is also being conducted to replace plastic film used in the packaging of ICA's private label products with more sustainable alternatives. Among other things, fossil-based plastic trays and packages for a number of vegetables and fruits have been replaced with cardboard or plant-based plastic alternatives. In addition, a growing number or organic fruit and vegetable products are being laser-marked as an alternative to plastic packaging or stickers.
Our work for more sustainable cotton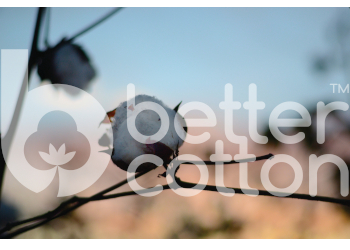 ICA works to find sustainable solutions at all levels. We are very proud of our membership in the Better Cotton organization whose mission is to help cotton communities survive and thrive, while protecting and restoring the environment. Our ambition is for 90 percent of our cotton to come from "more sustainable cotton" by 2025. This means that our cotton will be sourced as Better Cotton, organic cotton, recycled cotton or Fair Trade Cotton.


Mass balance
Better Cotton is sourced via a mass balance system and the cotton is not physically traceable to the final product. By choosing cotton products from ICA, you're supporting responsible cotton production through Better Cotton. Better Cotton farmers benefit in volumes equivalent to those we source.