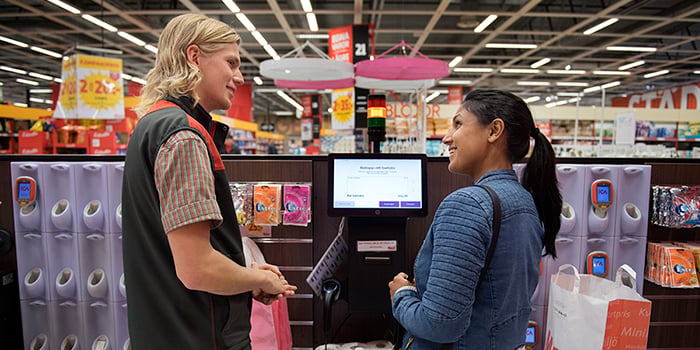 Covid-19 and our new daily lives
At ICA Gruppen we aim to make every day a little easier. During this past year, people's daily lives have been highly impacted by the spread of Covid-19, and this includes everyday life for us at ICA.
Since we have an important role in society, we are doing everything we can to make our stores and pharmacies as safe as possible – both for our customers and for our employees. The same applies for ICA Bank, which is working to continue delivering services as usual.
We continue to work proactively to adapt to – and in some cases enhance – the authorities' recommendations in our operations.
All decisions grounded in the precautionary principle
Every decision we make is grounded in the precautionary principle in order to protect our employees and customers to the greatest extent possible and ensure that our businesses can continue operating with the least amount of disruption as possible. This is important for our ability to continue delivering groceries, medicines, and banking and insurance products to all of society – even in the face of a changed daily life.
Our businesses are to be as safe as possible
We are also doing everything we can to ensure that our stores and pharmacies are as safe as possible, both for you as a customer and for our employees. We are therefore continuing to strengthen hygiene measures in stores, pharmacies, in ICA's offices and in ICA's and Apotek Hjärtat's warehouses, specifically to minimise the risk for spread of infection. And when you order from us online, your products will be delivered to you outside your door, out of consideration for you and our employees.
We must continue to help each other in the face of this disruption to our daily lives. We must take extra care to wash our hands, stay home when we are feeling ill, and support those around us who, for instance, may need help shopping. We don't know how the situation will unfold, but we promise that we will continue to make every day as easy as possible for our customers. Even as daily life has been made a little tougher.