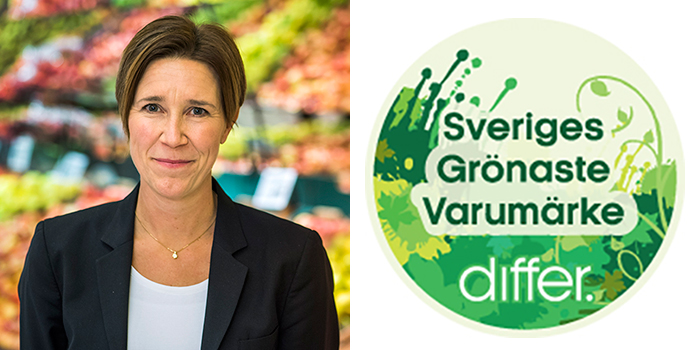 The respondents have been asked to rate 86 brands in the industries Grocery Retail, Fashion, Automobiles, Energy, Transportation, Travel, Fast Food and Pharmacy.
Besides being number 2 on the total list, ICA is number 1 among the grocery retail chains, followed by Coop in second place and Willys in third.
ICA Gruppen's pharmacy chain Apotek Hjärtat is number 5 on the total list, and number 2 among the pharmacy chains, after Apoteket.
- We have a systematic way of working with sustainability in the whole of ICA Gruppen and I am happy that both ICA and Apotek Hjärtat are acknowledged for the purposeful work that we do, says Kerstin Lindvall, Chief Corporate Responsibility Officer, ICA Gruppen.
When the consumers can choose freely among brands, Änglamark is highest on the list. ICA is then at number 5.
This is the 8th time that Sweden's greenest brand has been chosen.