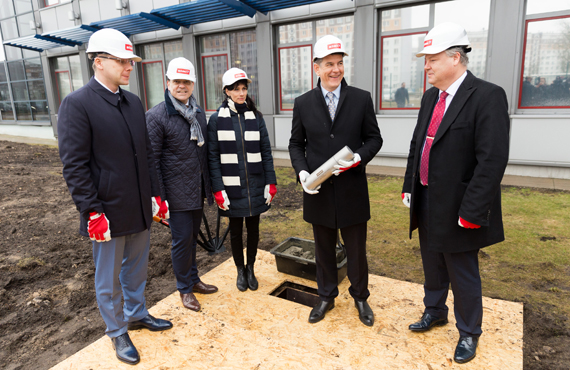 Ready to break ground - from left, Nils Usakovs, the mayor of Riga, Henrik Landerholm, the Swedish ambassador in Latvia, Aiga Priede, Logistics & Supply Chain Director of Rimi Baltic, Valdis Turlais, Country Manager of Rimi Latvia, and Edgar Sesemann, CEO of Rimi Baltic.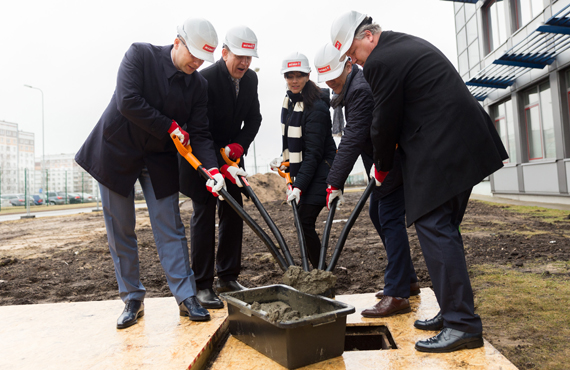 All together now! A concentrated effort to break the ground for the new headquarters and warehouse.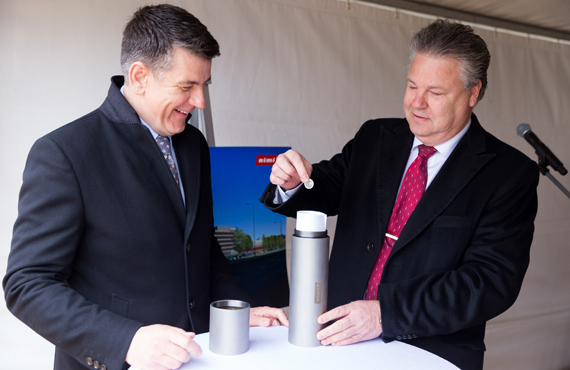 Per Latvian tradition, a time capsule was put into the ground with a message to the future, a newspaper from the day and a euro coin.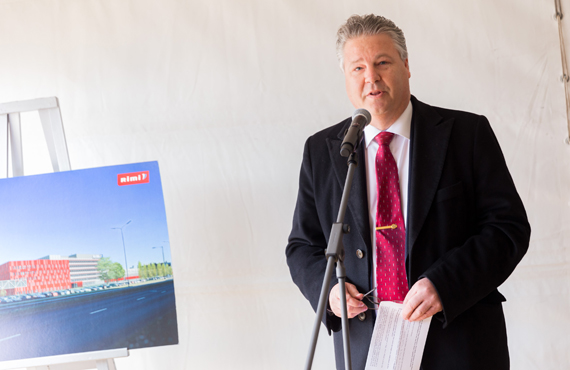 Rimi Baltic's CEO Edgar Sesemann: The project will create 600 new jobs.
When the central warehouse is expanded, warehousing operations in Latvia will be consolidated to the facility in Riga, and the central warehousing department for the Baltic countries will be expanded.
Rimi Baltic's CEO Edgar Sesemann emphazised that this is Rimi Baltic's largest project so far, and will lead to 600 new jobs in Riga. It's the single biggest construction project in Latvia since the restoration of the independence in 1991.
In total, the new warehouse and headquarters will amount to more than 90,000 square meters.
Read more:
ICA Gruppen is investing EUR 75 million in new infrastructure for Rimi Baltic