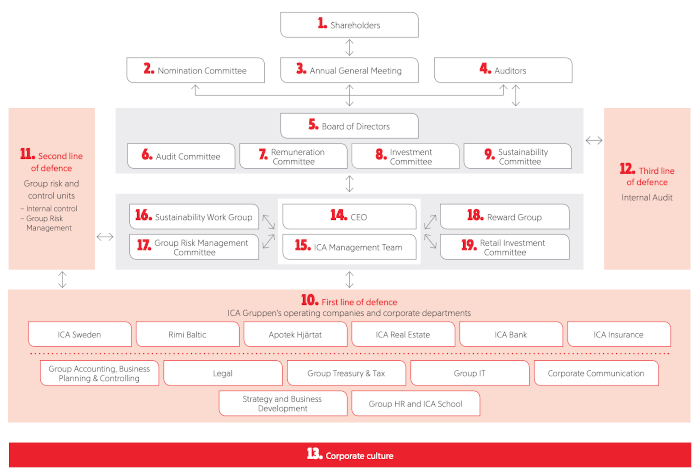 ICA Gruppen is a public limited liability company with its registered office in Stockholm, Sweden. The Swedish Companies Act, the Swedish Corporate Governance Code and Nasdaq OMX Stockholm rules for issuers provide the basis for governance of the company.
Internal rules and regulations for governance of the company consist of the Articles of Association, the Board's rules of procedure, instructions to the CEO as well as policies and attached guidelines.
ICA Gruppen's CEO is responsible for ensuring that day-to-day management of the company is carried out in accordance with the Board's guidelines and instructions. The CEO also compiles, in dialogue with the Chairman of the Board, an agenda for Board meetings and is responsible for providing information and documentation for the meetings. The CEO also ensures that Board members receive information about ICA Gruppen's development so that they can reach well-founded decisions.